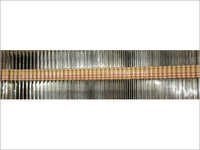 Carbon Film Resistor
Product Description
Over the years of dedication, we have been a prominent manufacturer of
Carbon Film Resistor
for our huge clientele base. It is sturdily built using premium quality raw material and hi tech machinery at our unit in compliance with the set industrial norms and standards.
Carbon Film Resistor
hence stands high on performance, durability, quality, finishing and has a long life. This has gained us huge acknowledgement from our customers leading to increasing demand in national as well as overseas markets.
Applications

Electronics industry

Telecommunication Sector
Medical Electronics
Power Electronics
Computers
Automobile Electronics
Specifications
| | | | | | | | | |
| --- | --- | --- | --- | --- | --- | --- | --- | --- |
| TYPE | Rated Power | L(in mm) | D(in mm) | d(in mm) | H(in mm) | Max working voltage | Max overload voltage | Range |
| TRC 16 | 0.16 W | 3.7+/-0.4 | 1.8+/-0.2 | 0.45+/-0.02 | 27 Min | 200 | 400 | 1 Ω-10MΩ |
| TRC 25M | 0.25 W | 3.7+/-0.4 | 1.8+/-0.2 | 0.45+/-0.02 | 27 Min | 300 | 600 | 1 Ω-10MΩ |
| TRC 25 | 0.25W | 6.5 +/- 0.5 | 2.4 +/-0.5 | 0.50 +/- 0.05 | 26 Min. | 300 | 600 | 1 Ω-10MΩ |
| TRC 50M | 0.50 W | 6.5 +/- 0.5 | 2.4 +/-0.5 | 0.50 +/- 0.05 | 26 Min. | 350 | 700 | 1 Ω-10MΩ |
| TRC 50 | 0.50W | 9.0 +/-1.0 | 3.5 +/-0.5 | 0.56+/- 0.05 | 26 Min. | 350 | 700 | 1 Ω-10MΩ |
| TRC 100 | 1W | 12 +/-1.0 | 4.5 +/-0.5 | 0.70 +/- 0.05 | 26 Min. | 500 | 1000 | 1 Ω-10MΩ |
| TRC 200 | 2W | 16 +/-1.0 | 5.5 +/-1 | 0.70 +/- 0.05 | 26 Min. | 500 | 1000 | 1 Ω-10MΩ |
Temperature Coefficient:-
| | |
| --- | --- |
| VALUE | TCR(PPM/⁰C |
| <1K | +/-250PPM |
| 1K to 10K | -300PPM |
| 10K to 100K | -450PPM |
| 100K to 1M | -1000PPM |
| >1M | -1200PPM |
Markeing Details:-
| | | | |
| --- | --- | --- | --- |
| COLOR | DIGITAL VALUE | MULTIPLIER | TOLERANCE |
| Black | 0 | 1 | 0 |
| Brown | 1 | 10 | 0 |
| Red | 2 | 100 | +/-2% |
| Orange | 3 | 1k | |
| Yellow | 4 | 10k | |
| Green | 5 | 100k | |
| Blue | 6 | | |
| Violet | 7 | | |
| Grey | 8 | | |
| White | 9 | | |
| Gold | 0 | 0.1 | +/-5% |
| Silver | 0 | 0.01 | +/-10% |
Diagram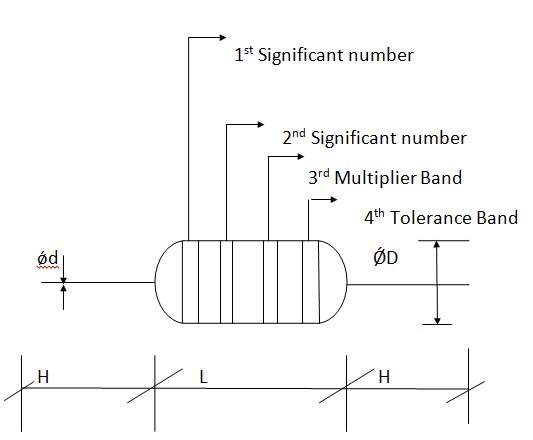 Derating Curve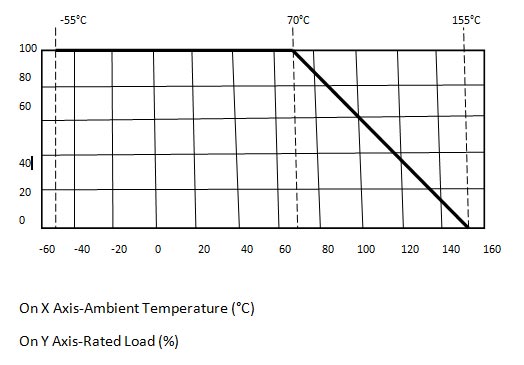 Color Code Marking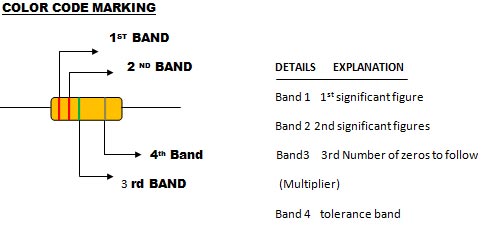 Contact Us
P1, P2 Shree Raj Laxmi Hi-Tech Textile Park, Bhiwandi - Nashik Bye Pass Road, Village: Sonale, Bhiwandi, Maharashtra, 421 302, India
Phone :+918068090421