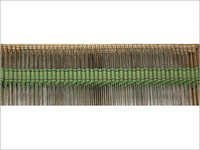 Wire Wound Resistor
Product Description
Wire Wound Resistor is an electronic component for which we are considered a noted manufacturer for our highly esteemed clients. We fabricate it using advanced tools and equipment our unit in compliance with the globally laid norms and standards. Hence, this resistor stands high on performance, effectiveness, quality, safety, efficiency and has a long functional life. Our Wire Wound Resistor is hence applauded by our clients in both national as well as overseas markets as against that of our competitors.
Features
Small dimension, excellent stability in high temperature, resistant to humidity and comparatively than other kind of resistor.
Fabricated using a suitable fiberglass or ceramic core with resistance wire securely crimped to the terminals.
Precise resistance value with better life proof.
Super heat dissipation, small linear temperature coefficient.
Instant over load capability, low noise figure and without annual shift on resistance value.
Item

Standard

Test method

Resistance value

J (±5%)

JIS C 5202, 5.1

Resistance tepm. Characteristics (ppm/ºC)

± 260 ppm/ºC

JIS C 5202, 5.2 100ºC ±Room temperature (30 min)

Climatic Sequence

155ºC: 16 Hrs

55ºC 90-95% RH:12 hrs

-55ºC: 2 hrs

55ºC 90-95% RH : 5 days

IEC 68 º R MAX ±(3% + 0.5Ω)

Shot time overload

º R MAX ±(2.0% + 0.5Ω) on for 5 sec

JIS C 5202, 5.5

PR X 2.5

Soldering Heat Resistance

Terminal except 3.2-4.8mm shall be immersed in the solder.

º R MAX ±(1.0% + 0.5Ω)

JIS C 5202 6.4 350 ºC ±10 ºC – 3 sec

Temp. Cycling resistance

Temp.

Time




JIS C 5205, 7.4

-55ºC

30 min

5 Cycles

º R MAX ±(2.0% + 0.5Ω)

R Temp

10min

155ºC

30 min

R Temp

10min

Dielectric withstanding voltage

±(2.0% + 0.5Ω)

V-Block 60 sec

JIS C 5202, 5.7

Solder ability

Covered with new solder by 95% (240±5ºC for 5 sec)

JIS C 5202, 6.5

Insulation resistance

100 MΩ or more

V-Block 60 sec

JIS C 5202, 5.6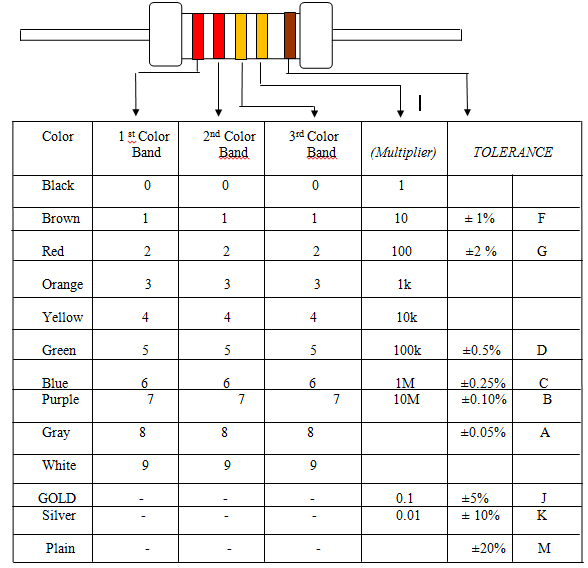 Contact Us
P1, P2 Shree Raj Laxmi Hi-Tech Textile Park, Bhiwandi - Nashik Bye Pass Road, Village: Sonale, Bhiwandi, Maharashtra, 421 302, India
Phone :+918068090421